OUR PEOPLE
---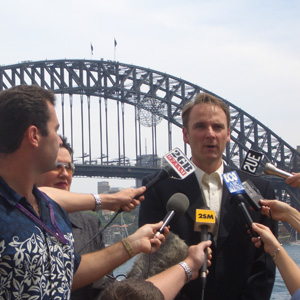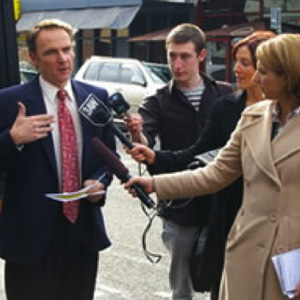 James Ensor is the Founder and Managing Director of People and Planet Group Pty Ltd.
James is an internationally recognised senior leader in the international development, corporate responsibility & sustainability sectors.
His passion and career aim is to make a meaningful leadership contribution towards sustainable human development and the eradication of poverty through working with and between communities, the corporate sector and governments.
James has 20 years professional experience in leadership roles in international development, human rights and corporate responsibility, with a particular focus working in the complex spaces between governments, corporations, NGO's and communities.
James was Oxfam's Director of Public Policy & Associate Director of International Programs between 2001 and 2012, and a member of the Oxfam Management Team responsible for overall management of the agency's 600 staff and $170 million budget.
In his work for Oxfam, James had responsibility for Oxfam's domestic and international programs, policy, research, advocacy, public affairs, government relations and campaigning activities as well as its programs in Indigenous Australia. For more than 10 years James was a member of the Oxfam International Global Team with responsibility for Oxfam International's global strategic planning and operational management governing the work of 4,000 staff across more than 80 countries.
James has degrees in Economics and Science (specializing in Natural Resource Management), postgraduate qualifications in Journalism and has completed the Melbourne Business School Senior Executive Program, the Cambridge University Prince of Wales's Business & the Environment Programme for Industry and the Myer Foundation Cranlana Programme.
He has a particular interest in sustainable development of natural resources and is a member of a range of corporate and multi-stakeholder forums including the BHP Billiton Forum on Corporate Responsibility, the National 'Close the Gap' Steering Committee and is past President of the Victorian National Parks Association.
Prior to joining Oxfam Australia, James spent seven years with the Central Land Council in the Northern Territory, a statutory authority established under the Aboriginal Land Rights (Northern Territory) Act, representing the interests of the indigenous landowners of Central Australia in relation to exploration and mining, community and pastoral enterprise development and land aquisition.